Saquon Barkley got paid! Before even getting a carry in the NFL, the second overall pick signed his rookie contract with the Giants. The contract is worth $31.2 million, over four years. The money is fully guaranteed, with a $20.76 million signing bonus. As reported by Ian Rapaport he gets $15 million straight up and then the rest is given to him October.
This deal makes Barkley the fourth highest paid running back in the NFL. He is behind Le'Veon Bell, Devonta Freeman, and LeSean McCoy. This contract puts him ahead some of the best running backs in the league too. Kareem Hunt, who led the NFL in rushing last year, Pro Bowlers Todd Gurley, Ezekiel Elliot, Marshawn Lynch, and many other great backs in the NFL. This contract shows, how much faith the Giants have in Saquon to preform at high level when the NFL season starts. A lot of teams look for cheaper options at running back, because the average career of running back is shorter than any other position in the NFL. And a lot of mid round picks have a lot of success right away, for example Kareem Hunt led the league in rushing was a 3rd round pick. With Barkley though it doesn't come as a surprise, many draft scouts had Barkley as the best running back in the draft since Adrian Peterson (A future Hall of Famer), who was taken in the 2007 draft. He also had a great career at Penn state, in his 3 years there he ran for 3,843 yards, with 41 rushing touchdowns, also catching 102 passes for 1,195 yards and 8 touchdowns. He is an athletic freak too, just look at the size of his legs.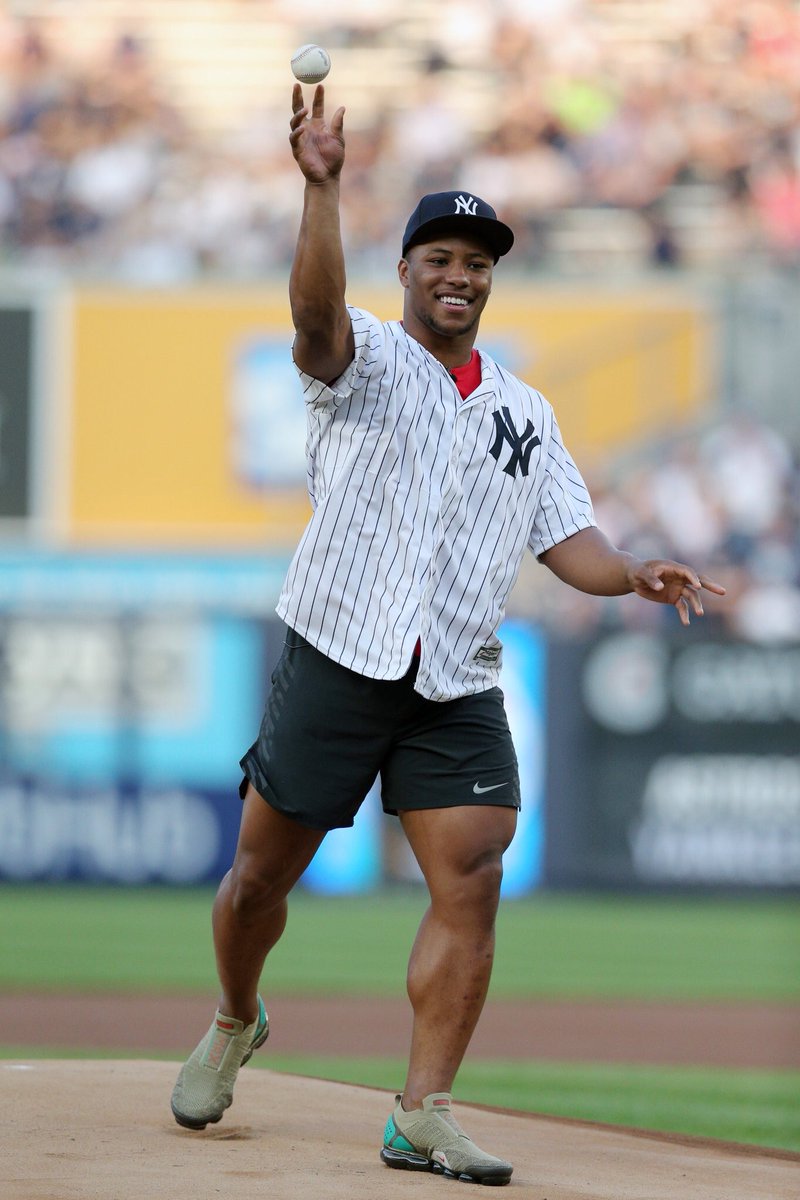 Now all that is left for Saquon to do is to do what he does best and just dominate on the football field. Showing he is worth that contract, I cannot wait to watch him when the season starts.
Dillon Stephan – Football Writer – WTF Sports