The first Game 7 of the Stanley Cup Playoffs are here, and it comes in the form of the Toronto Maple Leafs heading to Boston to take on the Bruins.
Nerves begin to rise all day for not only the players, but the fans really begin to feel it as well. There is nothing like a Stanley Cup Playoffs Game 7. Every faceoff, every shot, every save… matters. In one instance you could be all amped up for your team and lose every bit of hope on a deflected puck that finds its way in. Every. Moment. Counts.
How We Got Here: The Bruins won the first two games of the series in convincing fashion, winning 5-1 and 7-3. David Pastrnak was the player of the series in those games, accumulating nine points in just those games. However, since then, the Maple Leafs have played excellent hockey under coach Mike Babcock, winning three of four games including fighting off elimination now twice. Leafs G Freddy Anderson has been masterful after two bad games to start off the series, being the main reason that the Maple Leafs are still alive.   All of this leads to tonight.
If you are fans of either team, you have a rush of emotions going through your head. If you are a Maple Leaf fan right now, you are probably amped out of your minds to be here and have all the confidence that your team is going to the next round. And as a Bruins fan, you do not know what to feel. All season long, this Bruins team has had that special feel to it, yet they are here now in just the first round on the brink of elimination. You have that hope, yet scared feel in your heart that this thing could all end just like that.
Game 7 is here. We are ready for the rollercoaster of a game this will be. Buckle your seat belts.
Bruins fans, Let's GO!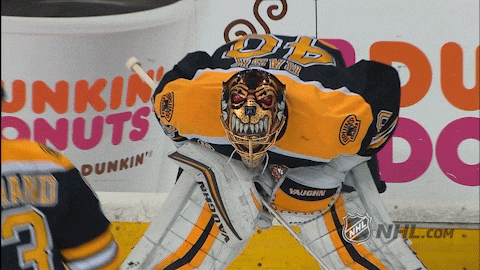 – Scott Edwards, The Creator