This coming MLB season has a lot of question marks, stories, and overall excitement. More than maybe any season in a long time. Lots of divisions are up for grabs, with lots of star players playing in contract years. While teams look to be competitive, unless it's the god damn Marlins who traded everything that could hit a baseball, it will come down to what player may change this team. It isn't always the best player on the team, because you know what those teams can do when that player performs. Like Mike Trout, the Angels aren't usually great even when he has his MVP seasons. It's that player that can help make or break a season in the end. And yes, I am about to go through all the teams that compete in Major League Baseball, and yes there is a fair chance not all of them really have a chance. But being important doesn't necessarily mean compete, but maybe develops to be the future, or becomes a trade chip to help a young rebuild. So, without further ado, here we go:
American League
Baltimore Orioles
Player: SS Manny Machado
The Baltimore Orioles are in a difficult spot coming into the 2018 season. They have a roster that simply isn't the worst in their division, but it also is not the best. And after this season, it seems as if their Franchise player is on his way out. That player? Manny Machado. Machado is going to control his own destiny after this season, and if he has a down year, now that he is playing his true position, it may hurt his value at seasons end. But does anyone doubt Machado's ability? In no way do they. He was able to take his original position back this past offseason by pretty much just demanding it. As he enters his age 25 (!!) season, Machado looks to have his first full Major League Season at Shortstop. He has two top 5 finishes in the MVP race, while carrying two Gold Gloves with him. He carries three straight seasons of 30+ HR and being a premier player in the league. Why is he my choice for being the most important player for the Orioles? It is because of what they do with him throughout the season. Do they save their franchise by sending him for a load of prospects to a team that may need him for a playoff run? Best scenario for the Orioles? Sending him in a package for the Yankees rich farm system of players. He becomes important not because of his play necessarily, but what the Orioles do with their star player.
My Projected Stats: .276 BA, 34 HR, 101 RBI, 152 H, Gold Glove
Boston Red Sox
Player: SP David Price
This was the whole reason I wrote this entire blog. To specify how important David Price is to this Red Sox team and why no one should be overlooking that fact. While I will get more into it tomorrow with my Sox preview, it is hard to not understand this. If the Boston Red Sox are to go anywhere deep in the playoffs, David Price must be great. And I firmly believe that is exactly what we are going to get. But first and foremost, the Red Sox faithful must believe in David Price. Last post season, Price was a reliever due to his elbow discomfort that kept him out for a long part of the season. And as a reliever, he dazzled. Price went 6.2 IP, giving up zero runs with 6 strikeouts. David Price now steps into this season with more and more people behind him, which shouldn't be something I have to talk about, but somehow, someway, no one wanted to be on the David Price train. Now entering the season as the number two starter behind Chris Sale, he must go back to the dominance that Dave Dombrowski saw when he gave him $200 mil+ to be the ace of this team. Well, better off for Price, he doesn't have to be the ace. Price can hopefully stay healthy, and there is actually a real chance he has a better season than Chris Sale, which would mean so much for the Boston Red Sox. I am actually more excited for Price's first outing than Sale's. And this is why he is so important for Boston, because he can define a season and it's success.
My Projected Stats: 18-8, 3.11 ERA, 211 SO, 32 starts, 208 IP
Chicago White Sox
Player: 2B Yoan Moncada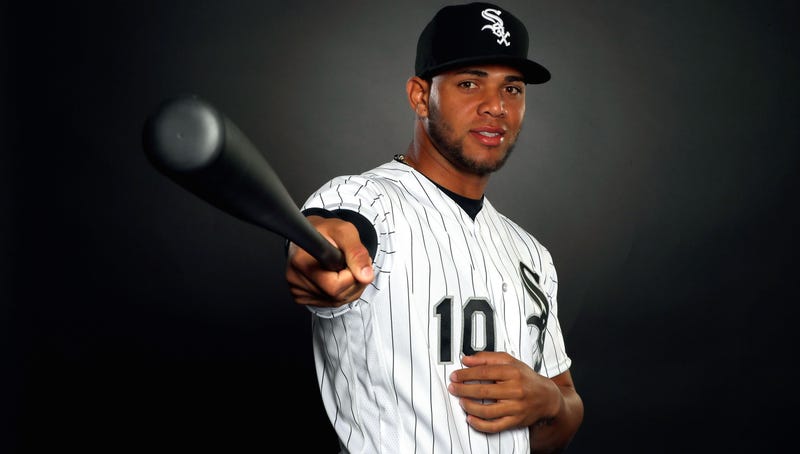 While the trend for me in this has been trade targets, and Jose Abreu really fits that mold, this team is already DEEP into the rebuild phase, so now it is time to see if a certain former MLB #1 Prospect has what it takes to be the real deal on the diamond. That man is Yoan Moncada. And yes, he is the guy that the Red Sox traded for Chris Sale. Yes, he is the guy that everyone has talked about for a couple of years now. No one is too worried about his fielding, as he has the ability and arm to dazzle fans at second base, but people are worried about his bat. Last season, he only played 54 games for the ChiSox, putting together a not so amazing year. He batted .231, with 8 HR and 22 RBI. With great speed and power, Moncada was looked at as a player that could easily be a 20/20 type player. And incoming is hopefully his first full season, and now knowing what MLB pitching is like, the ChiSox have got to hope that he makes big strides as he is the presumed future of the team.
My Projected Stats: .258 BA, 15 HR, 47 RBI, 10 SB
Cleveland Indians
Player: LF Michael Brantley
Yes, Francisco Lindor is their best player, and if he isn't, Corey Kluber is. But we all know they will be fine. They will not decide if this team has enough power to get to the World Series once again for the second time in three years. The man who is? LF Michael Brantley. Brantley has such a nice swing and ability when healthy, which is never, that he came in third in the AL MVP race in 2014. That year he had WAR of 6.8, swinging a .327 BA, swatting 42 two baggers, hitting 20 HRs, and knocking in 97 RBIs. Simply put, he is such a good player when healthy. Unfortunately, he is never healthy anymore. He would completely change this team, adding another bat to an already talented lineup. After an offseason where Carlos Santana and Jay Bruce both moved on, the Indians will look to Brantley to hopefully stay healthy and become an important piece to the Cleveland lineup, making them not need to spend a hefty amount at the deadline.
My Projected Stats: 126 G, .292 BA, 12 HR, 67 RBI
Detroit Tigers
Player: SP Michael Fulmer
After a dominant rookie season, Fulmer had an up and down season on a bad Tigers team. While Fulmer wasn't really bad or anything, he didn't make that step to ace just yet. Fulmer went 10-12 last season with a 3.83 ERA and 114 SO in just 164.2 IP. He simply took a slight step back with injuries that follows. Two seasons in a row now Fulmer has experienced injury woes which he must avoid if he wants to continue to improve. And the reason that he becomes the most important players over others on this underwhelming Tigers team is due to the fact he could become a big time trade target at the deadline. This offseason there was plenty of talk surrounding Fulmer, however, the price was high. And many teams remain hesitant because of that. So with some domination from my bearded brethren would be great for not just the Tigers, but teams look for a legitimate starter around the deadline like the Yankees who have tons of prospects could make the move to pair him with someone like Severino. The Tigers head into a rebuild phase that they haven't seen for a long time, and now it becomes time for someone like Fulmer to either become an ace or an asset, making him that important.
My Projected Stats: 27 starts, 15-10, 3.01 ERA, 170 SO, 170 IP
Houston Astros
Player: UT Marwin Gonzalez
The Houston Astros are coming off an offseason where not only were they World Series Champions, but they added All-Star starter Gerrit Cole to their already dominant rotation. So, one could say no one is worrying about their pitching even slightly. And while you cannot really say anyone is worried about their lineup, you can question what LF is and if they can survive injuries. That brings in the guy who performed in both of those situations, which is Marwin Gonzalez. He was such a difference maker that helped make the Astros that much better. In any situation they asked him to take on last season, he succeeded. Gonzalez hit .303 with 23 HR, 90 RBI, and a 4.3 WAR. Gonzalez performed in every situation he had to do, playing 134 games in which, he played 1B 31 times, LF 47 times, RF 2 times, 3B 19 times, SS 38 times, and 2B 22 times. Gonzalez had one of the best utility ball player seasons ever, as he was able to be that good for a team that needed him so many times last season. While these numbers are sure to decline a little bit, Gonzalez must continue to be somewhat consistent for this team to continue their dominance and be the most favored team in all of baseball.
My Projected Stats: 140 G, .279 BA, 18 HR, 75 RBI
Kansas City Royals
Player: 2B Whit Merrifield
Complete turnover occurred in Kansas City this offseason, as their top two players from their World Series a few years ago have now left them, as CF Lorenzo Cain and 1B Eric Hosmer have moved on to new ball clubs. That leaves a Royals team who still have some pieces that can play real well, including Whit Merrifield. Merrifield had a very solid 2017, batting .288 with 19 HR, 78 RBI, and a AL leading 34 SB. Those are very good numbers from Merrifield, especially in his first full season as a starter for the Royals. Now the Royals are at a point where they are not completely in a rebuild phase nor a contending phase. They are just kind of there really. So, Whit has a chance to help and become a leader for the KC franchise and begin to help fill the voids that the losses of Hosmer and Cain create. This becomes a big season for him, as the Royals will probably want to see if he can continue those good numbers for them. He has the best chance to be the representative for the Royals at the All-Star game.
My Projected Stats: .305 BA, 23 HR, 80 RBI, 180 H, 40 SB
Los Angeles Angels of Anaheim
Player: SP / DH Shohei Ohtani
The #2 prospect ranked by Baseball America and the #1 prospect ranked by Major League Baseball signed with the Los Angeles Angels of Anaheim this offseason and was one of the biggest stories coming into spring in all of baseball. And simply put, we know what Mike Trout is going to do, we know what Pujols has left in the tank, but we truly don't know what Ohtani will do in the majors when it truly counts. All signs point to him starting in from anywhere in the rotation, while on off days DHing for the club. Will he really be able to bring the bat and arm to the Majors and be dominant like he was in Japan. He has the stuff of an ace and contact of a top of the lineup hitter, so it really comes down to what he can do on a Major League diamond. I am certainly excited to watch Ohtani play as just a pure baseball fan, and in all accounts this Angels team is suited to be contenders instead of pretenders for the first time in a few seasons. It really comes down to the pitching for this team, and if Ohtani can show signs of what his potential really is, then we should all be excited.
My Projected Stats: Hitter – .263 BA, 10 HR, 43 RBI  Pitching – 12-7 3.06 ERA 166 SO
Minnesota Twins
Player: SP Jose Berrios
Last season, this would have easily been listed as CF Byron Buxton, but he had a phenomenal season last year, and all he has to prove is he can do a little more with his bat. And after a season where the Twins came out of nowhere to make the playoffs, we now wonder if they can be team to believe in. They had an extremely strong offseason, adding SPs Jake Odorizzi and Lance Lynn to a rotation that needed it. Now, they face one last thing, and that is getting a true Ace. Luckily for them, they have a young talented stud that just needs a few adjustments to be exactly that. That player is 23-year-old Jose Berrios. Last season, Berrios shown signs of absolute dominance, and put up a stat line of: 25 starts, 14-8, 145.2 IP, 139 SO, and a 3.89 ERA. Berrios has flashes where you can see he has the pure ability in his pitches to become the ace of the staff and one of the best pitchers in baseball. And that is exactly why he is the most important player in the Twins organization, it is his year, make or break.
My Projected Stats: 15-7, 200 IP, 3.22 ERA, 210 SO
New York Yankees
Player: SP Luis Severino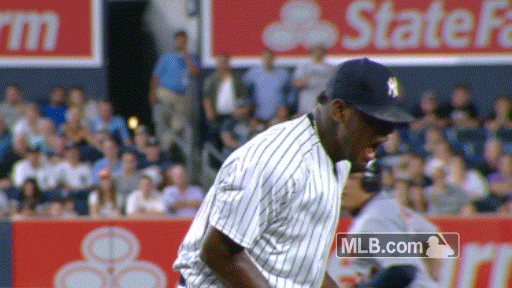 The Bronx Bombers have only improved their lineup, adding Giancarlo Stanton and Brandon Drury to a lineup who was already dangerous last season. What they didn't do this offseason, however, was add absolutely zero to a pitching rotation that was pretty stellar at times last season. And why was it stellar? Luis Severino. Severino finally met his potential last season, finishing 3rd in the AL Cy Young race. And to go even deeper, Severino finished with a 14-6 record, 5.3 WAR, a 2.98 ERA, and 230 SO. Severino was absolutely masterful last season, and it brings the question if he can continue that success. A season where he really defines himself as a Major League pitcher, making him simply the most important player on a star-studded Yankee roster. He can define how far this baseball club goes this season, as he is looked upon to be the ace of the staff and maybe even make a bigger step from that. And personally, every single part of me hopes that he doesn't make a further step because I am a damn Red Sox fan if they had a pitcher who was better than Chris Sale then I would find a bridge and… throw my television off of it. (ha gotcha)
My Projected Stats: 17-9, 210 IP, 3.10 ERA, 250 SO
Oakland Athletics
Player: 3B Matt Chapman
The Oakland Athletics just are one of a kind when you think of a baseball franchise. I'll be brutally honest, they are not going to be great this year. This season is all about seeing the pieces they have and who can really be worthwhile. And that brings up and interesting player in 3B Matt Chapman. Chapman debuted last season as a 24-year-old, and he played in just 84 games. However, he showed hints of great power hitting 14 HR and driving in 40 RBI in just a half a season. While he will more than likely hit for great average after hitting a mere .234 BA and striking out a very large amount of 92 times, Chapman does have the ability to still be a good Major League third baseman. But after one year in the MLB, he can only get better. He has a chance to be a legitimate piece for the Athletics, the best since they stupidly got rid of Donaldson and ruined everything. I believe Chapman has 40 dinger possibilities. But for now, he looks to become a legit player for the A's, having the most potential for the upcoming season.
My Projected Stats: .256 BA, 29 HR, 84 RBI, 120 H
Seattle Mariners
Player: SP Felix Hernandez
The Seattle Mariners are a team for the past decade or so who just has not been able to put everything together at the right time. If it was for the lineup just not being good, or pitching stinking, or nothing working at all. And last season, it seemed to all be together and Felix Hernandez, who has been one of the most dominant pitchers in my life, sucked. He was not good at all last season. Many thought it is the age catching up to him, and if we are being truthful, it just may be. His velocity has been declining and his stuff just isn't the same. At one time, he was more than likely the most watch player in all of baseball, and he gave his team a chance to win every single game even if we knew his team would put up two runs at the most. But now, this is what he has possibly become: 6-5, 4.36 ERA, 16 starts, and just 78 SO. Not pretty, not King Felix. He has been handed the ball once again for Opening Day, so really, he must bounce back for this Mariners team to even sniff a Wild Card spot. While I don't expect a complete return to dominance, I do believe he will have something to prove this season, but he must avoid injury to do so. If he is going to be positioned as the ace, he must deliver like an ace.
My Projected Stats: 30 starts, 13-9, 3.68 ERA, 200 IP, 150 SO
Tampa Bay Rays
Player: SP Chris Archer
Chris Archer is absolutely filthy and has about zero to prove. So why is he on this as the most important player? Well, along with Kevin Kiermaier, they are the two remaining players from Tampa who hold much value if a team comes calling. However, the difference between the two is while Kiermaier remains consistent in the idea that you know exactly what you will be getting from him, Archer can really guarantee or hurt the Rays in any trade package come the deadline. As he enters his age 29 season, a playoff caliber team may look at him and think it is time to get him for a playoff push. After a season where he went 10-12 with a crappy 4.07 ERA, GMs may wonder what he has left. If he has a good first half and can get back to the All-Star game, the Rays will be sending him somewhere before that deadline hits. He is important because he is gone, lucky guy.
My Projected Stats: 12-11, 3.41 ERA, 210 SO, Traded
Texas Rangers
Player: RP Tim Lincecum
Anyone like a nice redemption story? The Texas Rangers enter this season as a big question mark. A question mark because the team has talent but does not have anyone actually believing in them. And the biggest knock on them the past few seasons has been there inability to close out baseball games. Step in… two-time NL Cy Young winner Tim Lincecum. "The Freak" returns to baseball once again in a last chance comeback attempt. Listen, this is my favorite one I am going to write about because Tim Lincecum was just so simply dominant at one time with the Giants. The funky throwing righty makes one last comeback attempt as part of the Rangers and despite a poor timed blister that will place him on the DL to start the season, many expect Lincecum to be the possible closer if he is able to succeed. With a return of velocity on his fastball and having his mind in the right place, Lincecum looks to redeem himself on the mound this season. He becomes increasingly important for two reasons. 1. Being able to help shut down games for a Wild Card contender. 2. If he is successful and the Rangers are not, he can become good deadline bait to bolster a playoff contenders bullpen. Regardless, it should be fun to see how Lincecum's return to the majors after a one-year hiatus. A story and a big-time player that brings redemption to the table. Exciting stuff.
My Projected Stats: 45 G, 3.58 ERA, 18 SV, 52 IP, 44 SO
Toronto Blue Jays
Player: 3B Josh Donaldson
This is a tough one, in the idea that this Toronto team could easily compete for a Wild Card spot. But the fact is, Josh Donaldson, former AL Most Valuable Player, is entering a contract year and this team will have to decide if they want to continue to try and barely compete or reset. And Donaldson's ability to try and show that age isn't a factor in what he brings to the field is all that matters. Last season, Donaldson battled injury for the first time in his career, which made many believe the age could eventually catch up any time soon. However, towards the end of the season, he bounced back hard and managed some solid stats overall. Donaldson hit .270 BA, with an outstanding 4.8 WAR, 33 HR, and 78 RBI. This is still a solid season for the former MVP, as he continues to bring the bat speed and power that he is known for. The power hitting third baseman can certainly change the way the Blue Jays think, but right now he may be the best option heading into this season as a trade deadline target that can give a team a power bat for the playoff run. He can bring back for the Blue Jays some prospects to continue there non-fully committed rebuild. Teams like the Yankees and Cardinals (who were drawn to him all offseason) may look for his talents if they are certainly in the hunt.
My Projected Stats: 153 G, .281 BA, 35 HR, 94 RBI, 130 H
National League
Arizona Diamondbacks
Player: SP Zack Greinke
In the offseason heading into the 2016 MLB season, the Diamondbacks broke the bank to get their ace in SP Zack Greinke. The now 34-year-old pitcher has had two completely different seasons in Arizona.  In his first season with the club, Greinke went 13-7 with a 4.37 ERA, only 158.2 IP, and 134 SO. I don't know if you know this, but for a 6-year $206 mil contract, it is pretty underwhelming. But don't worry, he figured it out last season, recording a 17-7 record, 202.1 IP, 3.20 ERA, and 215 SO. That is prettttty, pretty good. So good that it helped get the D-Backs to the playoffs for once, and he even came in 4th for the NL Cy Young. What I am saying here, if he pitches well, the D-Backs do very well. Which I feel that would be a fair reason to call him the most important player this season. He was even on the trade block this past offseason due to the ugly contract, but Greinke is a true ace. His performance could very well decide where the Diamondbacks go this season.
My Projected Stats: 18-10, 3.52 ERA, 203 SO
Atlanta Braves
Player: SS Dansby Swanson
All Spring Training, the attention has gone to top prospect CF Ronald Acuna who has been absolutely mashing the baseball around the ball park. But he just simply isn't the most important player for this team this offseason. It is more so their former top prospect, 1st overall pick from the 2015 MLB Draft out of Vanderbilt, SS Dansby Swanson. Swanson was called up late in the 2016 season to just dip his toe in the big gigantic pool that is the MLB. And with that, he flourished. In just 129 AB, he swung a .302 BA with 3 HRs and an .803 OPS. Not too bad for a first sample for a young player. However, it wasn't too pretty at all in his first full season in the majors. The now 24-year-old SS hit just .232 with just 6 HR and actually produced a -0.3 WAR, which you can probably figure out is not good. At all. So now we enter a season where it is almost a make or break. Will Swanson just be another good defensive SS who brings little game changing hitting, or will he fully develop into the potential that many see in him and be the complete package, joining the games Elite? That is the biggest question for the Braves going into this season.
My Projected Stats: .276 BA, 12 HR, 52 RBI, 12 SB, Gold Glove
Chicago Cubs
Player: CP Brandon Morrow
Brandon Morrow is a former starter who truly reinvented himself last season with the Dodgers. He was actually so good for them that they had him pitch in all seven games of the World Series. Yes, that is pretty remarkable. This offseason, the Cubbies signed Morrow to a 2 yr $21 mil deal to really enter a role he has not. He now will become the closer for this Cubs team who lost Wade Davis this past offseason and Chapman the season before. It is a huge role to take on, considering that the Cubs are serious contenders once again to win the World Series. However, I can picture the dominance that Morrow could have in the 9th for the Cubs. As a full-time reliever last season, Morrow pitched 43.2 innings going 6-0 with a stellar 2.06 ERA and 50 SO. Now entering this role, it will be what really helps decide the type of team the Cubs are this season. The Cubs have all the talent and have proven that with a World Series win just two seasons ago, and the step that got them there was a good pen. Now Morrow will become the most important player for a top Major League team, and I believe the results will be absolutely dominant.
My Projected Stats: 50 G, 38 SV, 60 SO, 46 IP, 2.36 ERA
Cincinnati Reds
Player: SP Luis Castillo
The Reds quite frankly may be the grossest team in baseball. But the real shame here is that Joey Votto has to suffer on that team. He stated that he will not waive his No-Trade clause with the Reds, leaving him in Cincinnati unless something changes. Which really means I have to dig team to find a player that has a chance to succeed on this team. Let us see, Billy Hamilton isn't going anywhere different. He is a speed guy who can field. Duvall and Suarez are both solid players who you expect to just play baseball. But a name that does bring some interest is starter Luis Castillo. The 25-year-old righty showed some signs last season. While he only went 3-7, which is more so to the fault of the Reds' offense more than anything, he delivered a 3.12 ERA with 98 SO in 89.1 IP. That is really good. So good that it gives the Reds some potential going forward and a potential ace in the future. He becomes the most important simply because they want to see if he can continue that sorta dominance or takes a step back. Any sort of improvement from what he has already delivered can potentially result in an All-Star game appearance, so it will be fun to see the young righty throughout the season.
My Projected Stats: 10-7, 2.98 ERA, 190 SO, 162 IP
Colorado Rockies
Player: SP Jon Gray
With a top of the line starting nine who can hit the ball into outer space and a bullpen that has had additions resulting in probable dominance with the likes of Wade Davis who has become one of the top closers in all of baseball. So that leaves the big question mark that they have had the past few years, which is if this rotation can hold up and deliver for this talented team. And this rotation all goes through one man who is Jon Gray. Gray has the ability and prowess to be a very good pitcher in this league. He is the ace of a staff that lost Tyler Chatwood and will be going younger this season. So that pretty much means that the 26-year-old righty must take another step and lock down the top while the latter figures it out as the season continues. Gray suffered an early injury that set him back for most, but he was able to manage a nice season for himself, finishing 10-4 with a 3.67 ERA and 112 SO in 110.1 IP. That is good out of a starter who had to step up last season, now to continue improving, if he can lower the ERA and stay healthy, the Rockies will remain a contender for this upcoming season. Gray has All-Star potential and this must be his year if the Rockies plan to get out of just the Wild Card round this season.
My Projected Stats: 16-11, 3.49 ERA, 190 SO, 200 IP
Los Angeles Dodgers
Player: SP Clayton Kershaw
Listen. I completely understand how good Clayton Kershaw is. He could easily go down in history as the best pitcher of All-Time if he can stay healthy. The big part here? If he can stay healthy. That is why he is listed here right now. The past two seasons, the only reason Kershaw didn't win either Cy Young is because he has gotten hurt. Last season he was 18-4 with a 2.31 ERA, a 5.2 WAR, and 202 SO. But he missed a part of the season due to injury which took away his rightful trophy of the Cy Young. And now, without a second legit starter on the Dodgers pitching staff, the Dodgers will need Kershaw healthy all season to be the best version of them. I find it just ridiculous that he was pretty much ruled out of the Cy Young trophy because of injury, kind of like last season with Mike Trout. Injury rules players out, and Kershaw needs to be in tip top shape not just for the Dodgers if they want to bounce back and get back to the World Series, but he must stay healthy for all baseball fans, because he can dazzle us every. single. Pitch.
My Projected Stats: 22-6, 1.98 ERA, 253 SO, NL Cy Young
Miami Marlins
Player: CF Lewis Brinson
Ugh. I don't even want to do this disgrace of a baseball team. Derek Jeter went right into this clubhouse and essentially told everyone to get out or else. He traded the star-studded outfield that was Marcell Ozuna, Christian Yelich, and Giancarlo Stanton. And hey, he actually did get something back for one of them that could have a future in Major League Baseball!!! Yay, go Marlins! Awful, just terrible. Anyways! Lewis Brinson gets a full-time job in the outfield for the Marlins this season, his first time really ever to get one of those. Brinson has gotten better every time he went got called up to a new team, swinging a hot bat in AAA last season for the Brew Crew. Brinson will now be in the shadows of that outfield, looking to make a name for himself. He is lowkey slugging this Spring Training, swinging .366 with 15 hits in 41 AB. So hey, progress! Good luck to Brinson, making watching the Marlins worth something. He is their best player to succeed not named Realmuto and Castro. He is important for this Jeter takeover / rebuild.
My Projected Stats: .287 BA, 20 HR, 67 RBI
Milwaukee Brewers
Player: 3B Travis Shaw
For those who don't know, the Brew Crew got a lot better this offseason, adding All-Stars Lorenzo Cain and Christian Yelich (thanks to the stupid Marlins who I just got over with). But people must remember that last season, they were a very good team that almost actually made the playoffs. And that comes with a huge thanks to the Mayor of Ding Dong City, third baseman Travis Shaw. Shaw slugged in his first year on the Marlins, hitting .273 with 31 HR with 101 RBI and 147 H. He also was able to swipe ten bags in the process. Now he is penciled in to bat third behind the two former All-Stars which means they are getting on base for Shaw to drive in. He has to continue his success if the Brewers plan to go anywhere, and I fully believe that he can do exactly that. Shaw has taken great steps and is beloved in Milwaukee (also Boston but no, we needed Tyler Thornburg). His ability that has developed on the hot corner and pure power gives him a great chance to continue to improve and be even better. I expect him to have an even better season than last year, and maybe even make the All-Star game.
My Projected Stats: .280 BA, 35 HR, 110 RBI, 150 H
New York Mets
Player: SP Noah Syndergaard
The New York Mets made moves this offseason that results in a team that can do so much more than they did last season. Getting back Jay Bruce in free agency and signing Todd Frazier and Adrian Gonzalez brings some veteran presence to this team. What killed all of the hope that the Mets' faithful had last season was injuries to what it seemed to be every single player. And the most important injury may have been the first, which was to ace Noah Syndergaard. A season after truly becoming an elite starter, Syndergaard was expected to join the names of Max Scherzer and Clayton Kershaw, however a torn muscle last April derailed him so much that he was never really to get it going. Now, Syndergaard takes the ball on Opening Day for a second straight season and will look to take control of a Mets rotation who holds a lot of potential. If Syndergaard is able to stay healthy, along with most Mets, this team has a legit chance to get back to the playoffs as a Wild Card. The only thing holding back Noah Syndergaard from a dominant season is, well, Noah Syndergaard. He is so important for the Mets success this season.
My Projected Stats: 32 starts, 18-9, 2.45 ERA, 250 SO, 210 IP
Philadelphia Phillies
Player: SS J.P. Crawford
If you are an avid baseball fan, you know who JP Crawford is. He has been a top prospect for the Phillies forever. Or at least it feels like forever. And it has gotten to the point where he is going to start day one, right out of the gate for the Phils. So now it is time for Crawford to either put up or shut up. Crawford excelled in the lower levels of the system and began to struggle the past couple of years. Now getting the chance to start, it is really his best chance to be more than a defensive shortstop. He appeared in 23 games in the majors last season, which allows him to still be a rookie. His small usage in the major leagues of hitting .214 with zero HRs and just a few RBIs isn't encouraging by any stretch, but his ability to play third base, second base, and his natural position of short stop at a high level manages to give some hope that he can be a solid player in the MLB. The question now becomes if he can become the superstar Baseball America projected him to be one day. And while the Phillies are in a middle of the pack situation, great play by the young shortstop could propel them to maybe even a Wild Card spot. We will have to wait and see.
My Projected Stats: .277 BA, 13 HR, 52 RBI, 100 H
Pittsburgh Pirates
Player: 3B Colin Moran
This offseason, the Pirates seemed to have had a real overhaul, departing with the now former Face of the Franchise, Andrew McCutchen, and former ace Gerrit Cole. I bring Cole up more so because of what they got back for the big righty. The biggest piece was the man I name here, who is 3B Colin Moran. Moran was one of the top prospects in the Houston Astros farm system and was looked at to be one of the answers for the ultimate rebuild that the Astros accomplished with a World Series victory last season. Moran now faces a real chance to thrive, going into this season as the best piece of either trade for the Pirates, and a chance to prove he isn't a bust, but a third baseman who can join the ranks of quality that the MLB contains. This Pirates team isn't truly done yet, but after trading there two biggest pieces, they will hope that Moran is an answer to the short-term rebuild and become a talented Major League 3B. This season is all about development for the Pirates, and they will look to Moran to develop into a key player for them going forward.
My Projected Stats: .268 BA, 19 HR, 64 RBI, 113 H
San Diego Padres
Player: 1B Eric Hosmer
This may be the easiest choice of player in this entire writing. This (late) offseason, the Padres officially made former Kansas City Royal Eric Hosmer the face of the franchise with an 8-year $144 mil deal. In a deal that some actually looked at as a steal due to how much money Hosmer was looking for, it allows the Padres to finally have that player that could help lead them to the playoffs. The main knock on Hos for so long hasn't been his defensive prowess, as he is now a 4x Gold Glove award winner over at first base, but it is the consistency that he does, or at times doesn't, bring to the batter's box. This past season was simply his best overall, having 192 hits with a .318 BA, 25 HR, and 94 RBI. He also added 6 SB and a .882 OPS. While the Royals struggled all last season, Hosmer was one of the few bright spots that kept them from completely going away. Hosmer, who is a career .284 hitter, is more than likely expected to show a little decline in average as he has only hit over .300 twice in his 7-year career. Now the real question is: Can he BE that franchise player? This season will be the biggest for Hosmer, and he will easily be the biggest story for the Padres all season long.
My Projected Stats: .308 BA, 165 H, 23 HR, 100 RBI
San Francisco Giants
Player: SP Johnny Cueto
The health of Madison Bumgarner was going to be the main factor of this Giants writing, however, he has already changed that as he suffered a broken left hand in his last Spring Training appearance, leaving him on the shelf for a long time. So… they need a pitcher to step up into that ace roll. While they have improved the offense, the back end of the pitching isn't too pretty, and losing Bumgarner and possibly Samardzja hurts even more. Bring in Johnny Cueto, the big free agent signing from two offseason ago who had a tough season last year. In his first year he was stellar, while his second was not. Starting 25 games, he went just 8-8 with his highest ERA since his rookie year at 4.52. It was not good at all. What he must do is bounce back huge for the team that pays him a lot of moolah. He needs to be an ace or close to that for most of this season so that they have a chance if/when Bumgarner returns. Even as the number two starter he must bounce back if the Giants want to have playoff success once again. Making him the most important player for this Giants team to success.
My Projected Stats: 14-9, 3.46 ERA, 150 SO, 196 IP
St. Louis Cardinals
Player: RP Luke Gregerson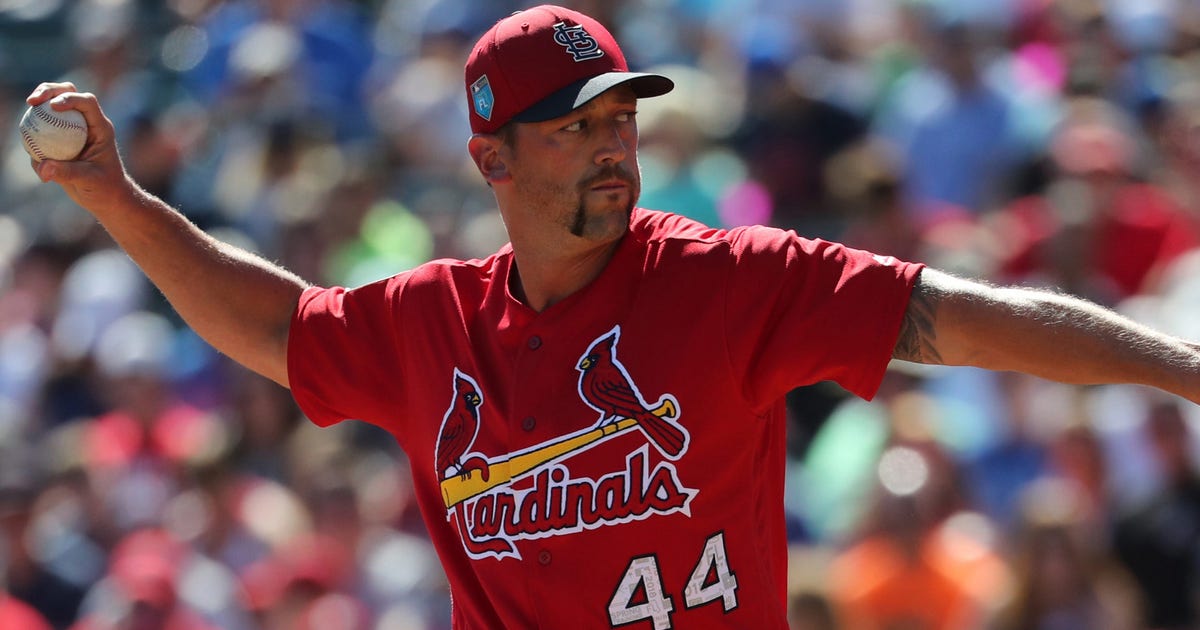 This is the weird one. And it probably will change since I am doing these out of order, but hey, let's have some fun. The Cardinals had like seven closers last year and they were all pretty awful. Started off with Sueng-Hwan Oh, who was great the year before and pretty terrible last season. So bad that he isn't even a Cardinal anymore! And then ended with Rosenthal (probably) who wasn't absolutely terrible but not good enough to be lock down. So, enter Luke Gregerson. Gregerson is coming off a season where he helped capture the World Series trophy with the Astros. With experience at closer, he will slot in to the St. Louis closer role and make us wonder if he has what it takes. He was actually shitty during the season last year, pitching in 65 games, delivering a career worst ERA of 4.57, striking out 70. He still has the can't hit stuff, but he is clearly declining as he gets older. What you can look at however is his playoffs stats, where he pitched in 5 games, pitching in 3.2 IP, giving up zero runs, just two hits, and striking out 5. He was used in situations of course, but if the Cardinals want to get back to the playoffs, they will need someone to lock it down, making him extremely important for the Cards this season.
My Projected Stats: 60 G, 3.56 ERA, 2-3, 29 SV, 65 SO
Washington Nationals
Player: RF Bryce Harper
If you didn't know, Bryce Harper is set to become a free agent after this upcoming season. And yes, I am talking about the former NL Most Valuable Player who will be just 25 entering this season. This entire Nationals season doesn't necessarily depend on Harper, but if he is healthy they are that much better. They have been tops in the NL East for what it feels like to be years now, and that is in big part to his abilities on the diamond. Harper could be NL MVP every single year if he was healthy. Problem is, he isn't always healthy. And that all goes to the way he plays. Love him or hate him, Harper puts it all on the field every single game for the team. Last season before his injury, he was batting .319 with 29 long balls and 87 RBIs. That is absolutely fantastic. And he would have more than likely been MVP if it wasn't for his injury that cost him 51 games. Now he goes into a season where he is not only going to try and break the bank of a team this offseason, which he will regardless, and quite possibly the biggest deal ever, BUT he is also on a baseball team that can win the World Series. His health is huge for this lineup, and if he manages to be healthy all season, the Nats will once again be in the running to be favorites. And just to understand how good this man is, here is his home run from the playoffs last season against the Cubs. #ElectricFactory
My Projected Stats: .308 BA, 42 HR, 120 RBI, National League MVP
And there it is, this multi-week project is finally over. And sometimes, the most important player isn't always the MVP of a team. This was a great blog to go through, and I hope you enjoy learning about some of the teams and their players that you may not follow. The MLB season begins tomorrow at noon, so make sure you share this so everyone knows going into game who matters and what that team will look like going in.
Also be sure to listen to Around the Diamond every Tuesday as it will be live on iTunes around 4:00pm EST and also live on Tune-In every Tuesday at 2 pm EST.
Thank you for reading and I cannot wait for first pitch tomorrow afternoon.
Play ball!
(Credit to MLB.com and multiple outlets for images and gifs used)
– Scott Edwards, The Creator of WTF Sports Nation