All season long, the talk of the entire National Hockey League has been the Tampa Bay Lightning. "Oh, they're the team to beat!". And with that followed Andrei Vasilevskiy who seemed to all but guarantee his right to be called the 2017-18 Vezina Trophy Winner. And with about 10 games left for each team give or take, that is no longer going to be his title. Through 72 games played, the team with the most points in the entire National Hockey League is… The Nashville Predators.
And their best player has simply been goaltender Pekka Rinne. The now 35 year old Goalie has been absolutely spectacular all season long and I can bet you not many people knew. I know for a fact I didn't. And for some reason, so many find this as a shock that the Preds are THIS good, but they are simply one season removed from being the Western Conference representatives in the Stanley Cup. And right now, they are in the driver's seat once again to get back to there and actually win this time. But enough about them as a team and more about what Pekka Rinne has done for this Nashville Hockey Club.
Rinne at the age of 35 has started 53 games for the Predators, going an astonishing 40-9-4 for them, posting a ridiculous 2.21 GAA which is second in the league for starters, third counting the Blues backup Hutton. He also has posted a .931 Save Percentage which ranks second in the lead. And to recap, his 40 wins is tied for 1st in the NHL, his 2.21 GAA is 2nd for starters, and his .931 Save Percentage is now 2nd. So yeah, lets be 100% on this one, this is now Rinne's award and no one freaking new.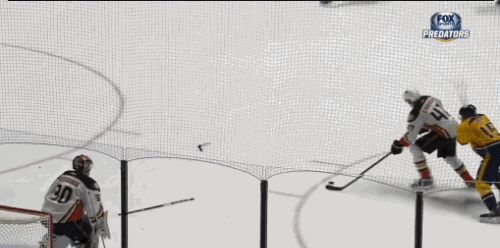 So you're welcome.
The Stanley Cup Playoffs are starting soon so I'm prettttttttty excited.
Share, like, and be nice and read it all!
– Scott Edwards, The Creator of WTF Sports Nation