#ComebackSZN: Road to Redemption for Johnny Football
This morning, Johnny Manziel went on Good Morning America to discuss his circus life and why he is ready to return to what he does best, play football. The former Heisman Trophy winner announced how he has bipolar-disorder, and that is in part of what led to his epic downfall. Manziel explained how he now is continuing to take what he must to help himself recover. And more meaningful than anything else in the interview to the fans, he plans to not only return to football, but the NFL.
Many people are going to doubt that he can ever get back the highest level of football competition, but if you know me, I have zero doubts that he gets back. Johnny Football is a talented football player who just got stuck in the game. He isn't nearly done yet. Manziel never got his real chance in the NFL, but he still showed flashes in his small amount of play. First, he was able to win two games for the Cleveland Browns. Try and tell me who else can do that. He is a winner. You put him in a setting that develops the system around him, and dammit he's going to produce.
I will admit, I'm one of the bigger believers in this guy, and I refuse to let go. I bought the guys jersey the day after he was drafted, so don't challenge me pal. There is a reason he was a first-round pick, he has the abilities to transcend and change the game. All signs point to Johnny going to the CFL (Canadian Football League) to begin what I want to call, the Redemption Tour. Also known as #ComebackSZN. He will make the CFL must watch. Don't believe me? He is a better football player than Tim Tebow, who I also love, and Tebow is in the news for every little thing he does. And he may be on the level of popularity as Tebow. So, the CFL will become watched on all platforms possible. But even if he is able to bypass the CFL and return straight to the NFL, so much better. He explained that many NFL franchises have interest, so maybe we don't have to wait for the ultimate return. Until then, let's just be excited with the idea of Money Manziel gracing our screens once again.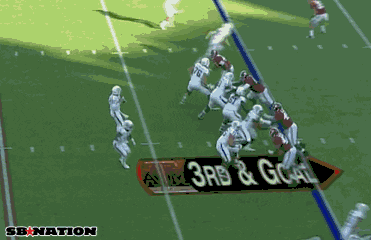 Every road needs a beginning, and with the fact that Johnny is finally clean, I hope to be there for the ride. He deserves a second chance, which he will get because all teams need some talent, and he has a lot of it at the premier position.
"I am watching all the other guys doing what I want to be doing and I am sitting on a couch being a loser"
See, he gets it. He knows it is time to be doing what he loves rather than doing things that he regrets. I want you to join the bandwagon now before you miss it. The Road of Redemption is a long one, but clearly he knows that it is time to kill it.
Happy to see that he is all cleaned up, seems to finally be happy, and has a goal on one thing which is what he is best at. Football.
Johnny Football, Welcome Back.
-Scott Edwards – The Creator of WTF Sports