Outlook to the Giancarlo Stanton Sweepstakes
Giancarlo Stanton is a once in a lifetime hitter, in the idea that any at-bat could bring the crowd to their feet. He leaves the fans on the edge of their seats every time Stanton steps into the batter box. The way he is able take any pitch over the wall makes you feel the same way fans did during the steroid era. Home Runs make fans love the sport of baseball more than anything, and most general fans mostly watch games for only homers. That is why Stanton is a generational hitter that just finished his best career season, finishing with 59 home runs, while leaving fans stunned throughout. Now, Stanton looks to be on the move. He stated towards the end of the season, "I don't want to rebuild… I've lost for seven years." Three off-seasons ago, Stanton signed a huge 13 year, $325m dollar deal with the Marlins. This is the only downfall to any Stanton trade, as they will have to commit to Stanton for 10 total seasons while paying him the main amount of his deal. So in this, we discuss potential fits for Stanton, and I will give my prediction on where I believe he will end up when Spring Training comes around.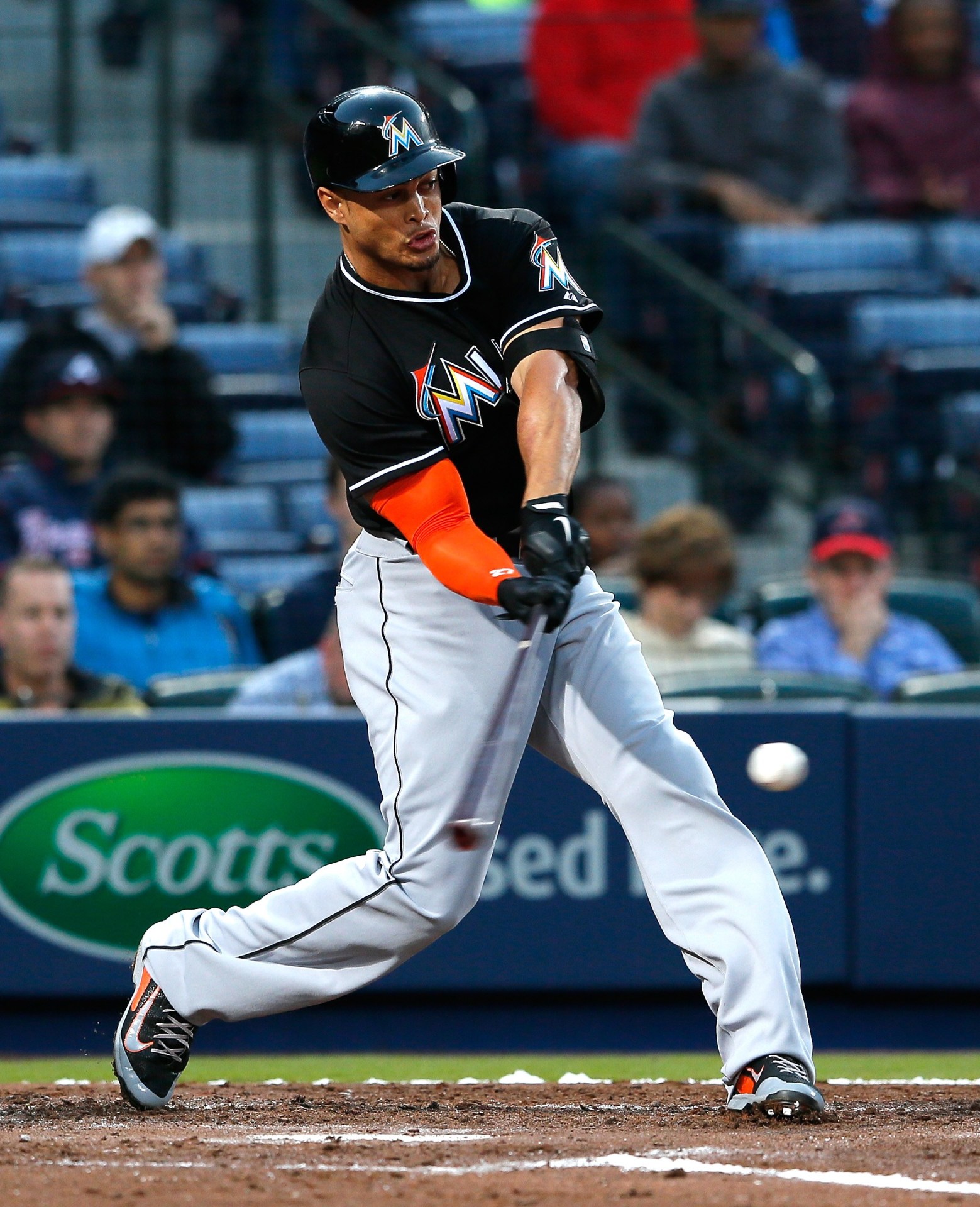 First, let's talk about how crazy it is to see a player like Stanton be on the open market. Stanton, entering his age 29 season, is in the prime of his career and is now coming off his best season as a pro. There is a chance that he also wins the 2017 NL Most Valuable Player award, just to add to the craziness that is the Giancarlo Stanton sweepstakes. When you are a perennial all-star, who can drive in 100+ runs, while hitting 50+ homers, and also be in the MVP conversation. So really, if you can be in the conversation to acquire him, get on in there. Multiple teams have already had preliminary talks with the Marlins to try and acquire this superstar slugger. Let's also remember, Stanton can void any trade to any team with his no trade clause. Now let us get to the teams that may have the best chance of acquiring him…
St. Louis Cardinals:
Baseball insider Jon Heyman had a report today stating, "Cardinals are prime candidates for Giancarlo Stanton." The Cardinals may have the most to gain in this, as after a down season for a Cardinals franchise that has usually been a playoff team, they are looking to get a new face of the franchise. Cardinals also have pieces that may interest the Marlins, with the likes of top pitching prospect who is coming off Tommy John Surgery, RHP Alex Reyes. In his first 12 total appearances (5 starts) during the 2016 season, went 4-1 with 52 K and a 1.57 ERA in 46.0 IP. Reyes, now 23, has a chance to be a big-time pitcher in this league and would possibly give the Marlins a huge building block in their rebuild process. And while that would be the key part to the Cardinals trade package, the Cardinals get a bona fide superstar to lead their team for the next decade. So all in all, both teams have a chance to help what they plan to do – for the Marlins, enter a massive rebuild, and for the Cardinals, enter championship contention once again.
Los Angeles Dodgers:
If the Dodgers want to get back to the World Series, they may need to make a splash for a bat. With the biggest payroll in baseball, the Dodgers are completely okay to take on the contract of Stanton. The only difficult part in this may be the fact they have the lesser of the prospects for most trade contenders. They may need to put a package together that involves some MLB ready players, along with some of their top prospects. There is also a chance that the Marlins ask for LHP Julio Urias, who had shoulder surgery that prematurely ended his 2017 season. Urias has been looked at as a possible ace for a ball club and has even been considered the best pitching prospect in baseball. Urias, only 21 years old, could be almost enough alone to make Derek Jeter and the rest of the Marlins top guns to agree to a trade. The Marlins may also be interested in OF Joc Pederson as a part of any trade. Pederson seemed to have been able to revamp his once all-star prospect status. So the Dodgers have the parts, and the money. It is just a matter of what they're willing to part ways with for a stud like Stanton. Just imagine a 3-4 combo of Giancarlo Stanton and Cody Bellinger for the next 10 years.
San Francisco Giants:
The Giants is an interesting case, in the aspect that they have such a watered-down farm system, but are still among the top contenders to acquire Giancarlo. What they do bring to the table, however, is the ability to take on the entire contract of Stanton, rather than leaving the Marlins to pay some of it to move on. In a trade to acquire a player like Stanton, they would obviously have to include top prospect SS Christian Arroyo. At 22 years old, Arroyo managed to hit .396 in 25 games in AAA. When he was called up, he did struggle. But he only managed to play 34 total games. Arroyo's season ended with a broken hand, but he should be good to go when Spring Training comes around. This would be the most tempting part of any trade for the Marlins, as Jeter and co. may want a shortstop to build around for the future. Along with Arroyo, one would expect the Giants to have to add in more. The Giants seem to want to keep the core of Buster Posey, Madison Bumgarner, and players like Brandon Belt intact, so expect the Giants to give up every prospect they hold. In this case, the Giants go for it all, leaving the farm system empty, but for Stanton, that may be worth it.
New York Yankees:
At the beginning of October, Yankees GM Brian Cashman said he plans to cut costs and get under the $197m threshold next season. Not for one second do I believe that the New York Yankees are out of the question when it comes to Stanton. They could form the biggest and best trade package, while just adding to a roster that will be coming off a Game 7 appearance in the ALCS against the World Series champion Houston Astros. The would be able to form the most powerful 3-4 combo possibly ever in Stanton and Judge as well, which is just scary to think about. The Yankees have among the best farm systems in the entire MLB, with one of the best prospects. If the Yankees were to go to Jeter and the Marlins for a potential Stanton trade, it would be smart for the Marlins to ask for Gleyber Torres or Clint Frazier. Torres is the number one ranked prospect in all of baseball, and he would be a huge piece for the Marlins to consider when moving their MVP worthy superstar. Frazier is another young prospect who made his major league debut during the season for the Yankees. He may even be a reason that the Yankees hold back for going for a player like Stanton. But, it would be hard to pass up on the leagues best power hitter. Frazier only managed to play 39 games during the regular season, in which he smacked a .231 AVG with 17 XBH. At age 23, Frazier has a lot to offer and could also be a key part in any trade package for Stanton. So to those who think there is no chance the Yankees go for it all with Stanton, understand that they have all of the ammunition to go and make a huge move like this.
Boston Red Sox:
This is a huge one right here. Stanton and the Red Sox have been together in every rumor for years now, but both have stayed leveled, neither biting. The Marlins, until the season, seemed adamant to keep the slugger, but now with rebuild in site, it seems as if it is imminent to occur. And simply, what the Red Sox were missing this season was a bona fide power hitter. After losing David Ortiz, they tried to replace him in other ways, rather than going straight for the source, which is a new power hitter. Last offseason, they traded for 2017 AL Cy Young candidate Chris Sale, but now they may look to make another big splash. They could be in the best position, as owner John Henry stated that he expects GM Dave Dombrowski to go over the $197m, entering the tax penalty. So that means, they certainly are okay with taking on most of the Stanton contract. The Sox may be in the biggest position to get Stanton more so because of their GM, as Dombrowski has never been afraid to make big moves. Now, as a Red Sox fan, I may be more scared of the trade package more than anything. Last offseason, Dealin' Dave had no problem trading number one prospect Yoan Moncada and now number fourteen prospect in baseball, SP Michael Kopech. With this in mind, the one-time best farm system in baseball has almost completely been gutted, but there is still some to move. The first name to come to mind that the Marlins may be asking for is LF Andrew Benintendi. To me, this is a huge NO. There is no way, I would ever be okay with a trade if Benny Biceps (shout out to Barstool's Jared Carrabis) is included. EVER. But to understand why he may be the first to be asked for, in his first full season as a big leaguer, Benny hit .271 with 20 HR and 90 RBIs. He is a player that many, including myself, see as a future all-star and maybe even face of a franchise. So if we could avoid trading him, that would be AWESOME. Anyways, the Marlins could also ask for 3B Rafael Devers. Devers is another guy that is tough to trade in my eyes, more so due to the fact the Sox have been looking for a 3B for years, after players like Pablo Sandoval (awful, worst signing ever) and Travis Shaw (didn't fail, just a shit move by Dealin' Dave). Devers came on to the MLB scene as hot as could be, ending the season batting .284 with 10 HR and 30 RBI in just 58 games. That would be a season average of batting .284 with 28 HR and 84 RBI, which is fantastic. I am not one to be lobbying to get Devers out of here, but he is a real option to get Stanton to Boston. The ideal trade package in my eyes would involve a deal centered around fan favorite CF Jackie Bradley Jr. and #2 prospect 3B Michael Chavis. Bradley Jr. seems like he may be on his way out regardless, as the excellent defensive star seems to be the odd man out for the outfield. This would allow Benintendi to move back to his college position of centerfield, and have Stanton man the monster or even DH. Chavis or Devers, you would have to think one would be on their way in any big-time trade. Chavis is expected to be a solid third baseman at the major league level, like former Sox 3B Will Middlebrooks once was expected. So the idea is, send Bradley Jr and Chavis in a package, while also agreeing to take on the entire Stanton contract. It is one way to move, and you improve the major league roster in the long term as well. Just, DO NOT TRADE Benintendi, Devers, or Groome. That's all I will ask from you, Dave.
So, I laid it all out for you, come the 2018 MLB season, expect Giancarlo Stanton to be wearing one of these jerseys. Stanton in any of these would be an improvement for each team, as well as a chance for Stanton to finally see some playoff baseball. I have a feeling where he may end up, it just all comes down to who really wants him most. More than likely, Jeter and the Marlins will be looking to send him to a team that takes on the entire contract. That isn't something most clubs in the major leagues can do, which is why the four top budget teams are in the discussion. So with that, my choice to who will end up with Stanton…
The Boston Red Sox – I feel after a year of struggling on the offensive side, Dombrowski will be itching to get the best hitter on the market. The scary thing is however, he would probably move on of the key people I said not to. But out of all the available players that I stated, Benintendi has the best chance to be the piece that the Marlins would want to build around. So in the aspect of simply that, it looks as if Stanton may be hitting moon shots over the monster soon enough… for too much, which is the scariest part.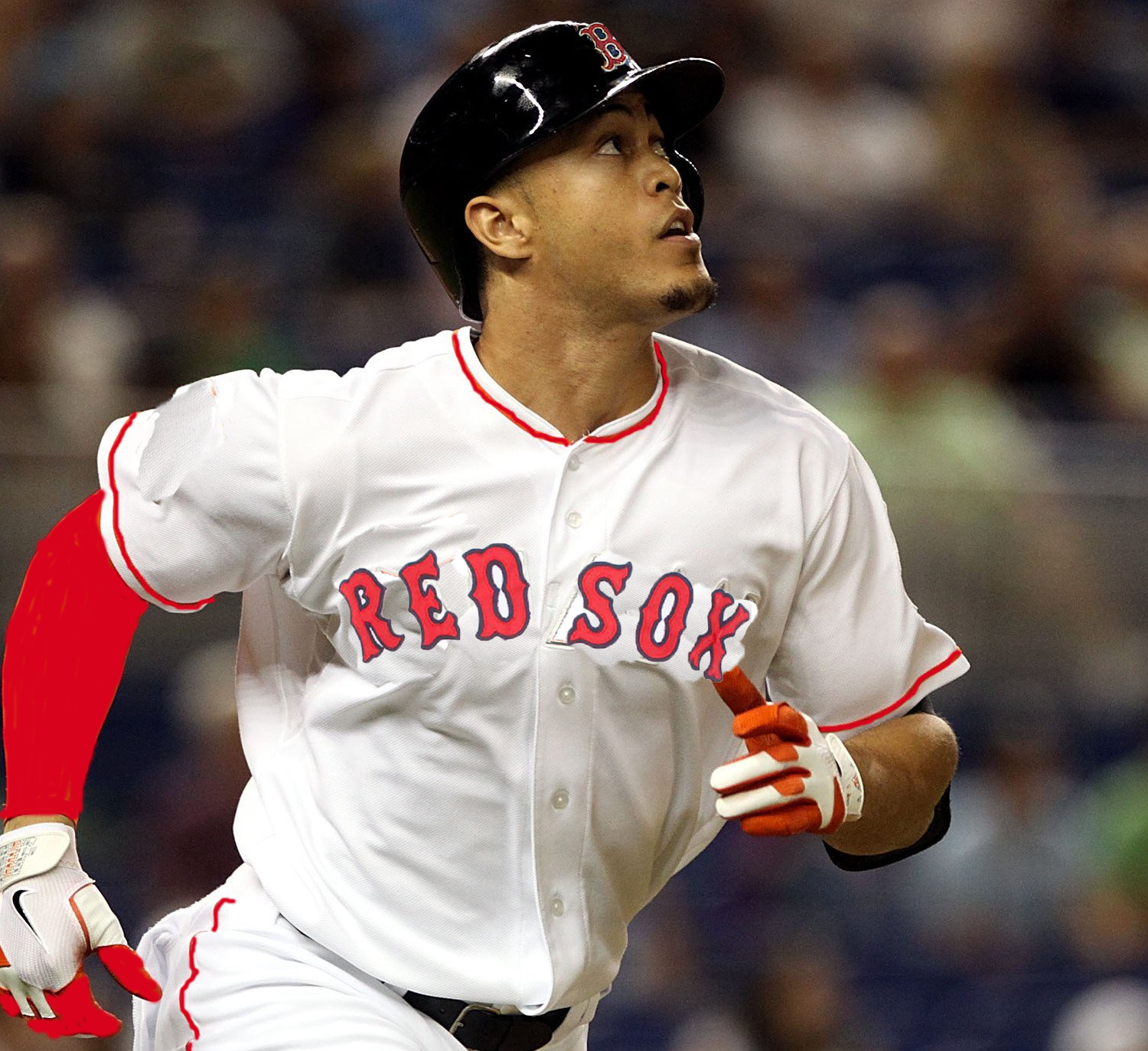 So this concludes my Giancarlo Stanton outlook for the season, and why I feel he will for a fact be on the move, and why the Boston Red Sox will be taking his talents on, especially if they are unable to sign a free agent slugger like Eric Hosmer or JD Martinez.
Thanks for reading, please give this a share as it would mean the most.\
– Scott Edwards, The Creator of WTF Sports