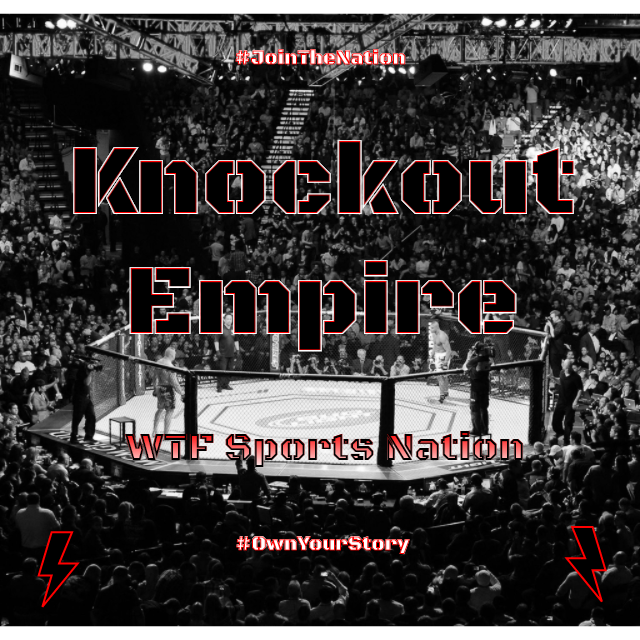 This is something that I simply have developed completely on my own, the idea of being able to discuss, review, and give my opinion on events in combat sports. And after a huge night of combat, from the Boxing world, to the Octagon of the UFC, I feel it is time I branch out into this aspect as well and bring you a series of my thoughts on certain events, PPVs, and huge moments in the combat sports world. So with that, I proudly bring you Knockout Empire.
So, with that, let's dig in. Beginning with possibly the most dominant boxer in all of boxing today, "The Bronze Bomber" Deontay Wilder. Wilder has been underappreciated it seems, as he doesn't seem to be on as big of a stage with the likes of Anthony Joshua, Canelo Alvarez, or GGG. But it is time that he gets recognized for what he is doing. Wilder is now 39-0 after his fight tonight against Bermane Stiverne. Stiverne was the only man to bring Wilder all the way to the limit in their first fight in 2015, so how did Wilder answer back? He knocked Stiverne out in the first round. It is no longer acceptable to look past Wilder, and he shows it every time now. He is giving it his all, making it look easier and easier, more dominant as he is in the prime of his career. As a fan, I will no longer allow Wilder to be overlooked, this man is dangerous, dominant, and it is time to book the best heavyweight fight in years between the best two in boxing. Anthony Joshua, it is time to step up, the Bronze Bomber is waiting for you. Wilder is a generational talent with the knockout power and explosiveness for a man his size, and with 38 knockouts under his belt, he has the next knockout penciled in as Joshua. So after a year of mega fights, lets set one for 2018. Congrats to Wilder on a dominant victory.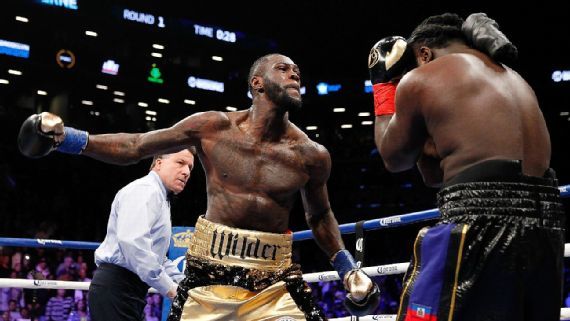 Now to the biggest event of the night, UFC 217. This event featured three huge title fights as the UFC took over New York City and the world's most famous arena, Madison Square Garden. The event had undefeated Women's Strawweight Champion Joanna Jedrzejcyk take on Rose Namajunas for the belt. As a Joanna fan, this was a tough one to watch. Namajunas was dominant over the champion, winning by TKO in the very first round to become the NEW Undisputed UFC Women's Strawweight Champion of the world. Namajunas came in as the aggressor of the two, which may have been the most shocking thing of it all. Joanna's record now goes to 14-1, but I completely expect her to bounce back, getting her title back in the future. In a crazy night just to start, I would like to give a congratulations to the new champion, Rose Namajunas. #AndNEW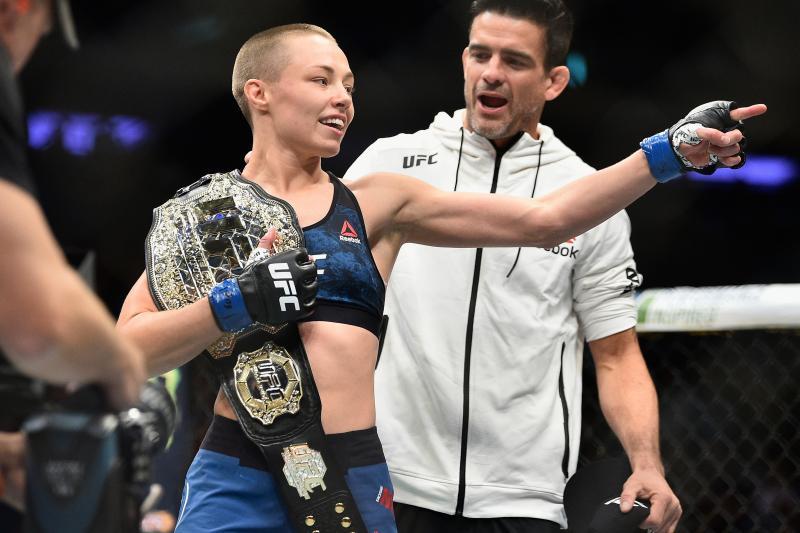 The co-main event had undefeated Cody Garbrandt taking on former champion TJ Dillashaw for Grabrandt's Bantamweight Championship. Let me just start off by saying this, this fight was crazy. Crazy in the fact that one second they would be trying to figure out each other, and the next second they would be throwing at each other like it was a all out brawl. At the end of the first round, Garbrandt planted Dillashaw with a huge shot, knocking Dillashaw down and looking to end the fight. Thankfully for Dillashaw however, the round ended, and he was able to shake it off by the beginning of round number two. Had their been a few more seconds, we would be saying #AndSTILL. After recovering, Dillashaw was able to rally, knocking Garbrandt loopy with a powerful head kick, which would eventually lead to a win by TKO, and the NEW Undisputed UFC bantamweight champion of the world, now for the second time, TJ Dillashaw. This would result in another new champion and another undefeated record being broken. The biggest thing to take out of this was the challenge put down by Dillashaw to the pound for pound best fighter in the entire world, Demetrious Johnson. "Demetrious, let's do this!" This brings a very exciting possibility to the future, as well as Mighty Mouse's biggest threat yet. Congrats to the new champion TJ Dillashaw, on top again. #AndNEW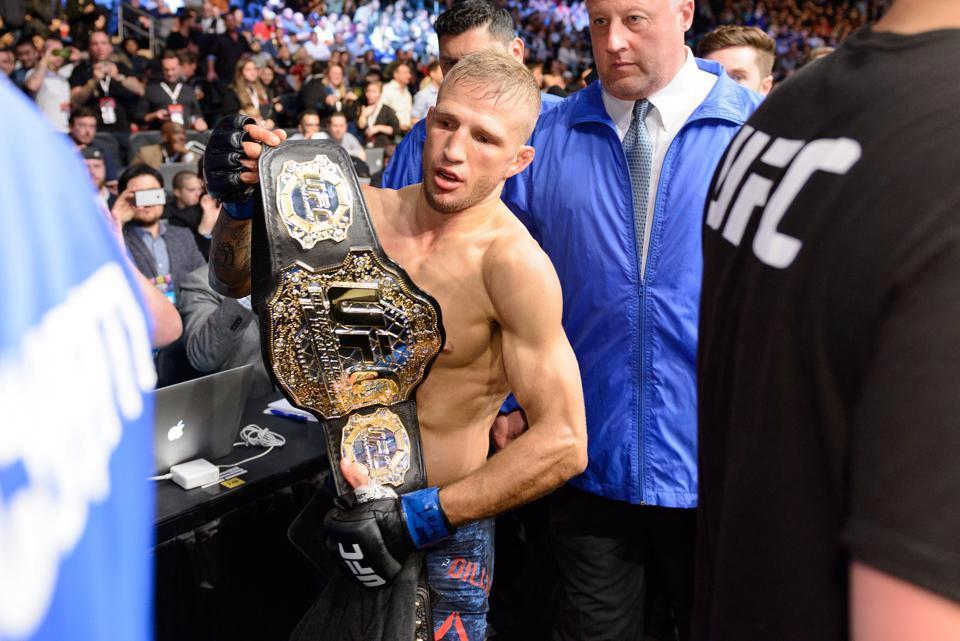 Now finally, the MAIN EVENT of the evening. And this wasn't just a regular championship main event, this was the long-awaited return of Georges "Rush" St. Pierre. After a four-year hiatus, St. Pierre stepped into the octagon, a weight division up, to face the Middleweight Champion and long UFC vet Michael Bisping. In an unheard-of situation, St. Pierre looked like his old self, dominating in any way possible. If it was in the stand up, or on the ground, St. Pierre looked right where he belonged. As the fight continued however, you could see fatigue starting to set in. Bisping was no slouch, catching Georges with a head kick and showing the former champion that he is going to give it his all. He was able to open up St. Pierre in round two, as blood was gushing everywhere. However, round three was where St. Pierre took completely over, dominating in the round, eventually knocking Bisping to the floor with a thunderous left hook. Bisping was essentially out of it, but was able to stay in it when the fight would not be called. St. Pierre then took his back, locking in the rear naked choke which would choke Bisping completely out do complete a successful return for St. Pierre. St. Pierre has successfully become the NEW Undisputed UFC Middleweight Champion of the world. This win does so much for the sport of MMA and the brand of UFC. This brings one of the, if not, the best fighters of all time back into the picture and on top of the entire UFC. It opens up so many doors that were not open for so long, including a specific mega fight that would possibly be the biggest in UFC history. As a fan, I can say I am so glad to see Georges St. Pierre back in the octagon and at the top of his game. I can remember him going away and thinking that maybe it as years continued to pass. Now it begins to make you wonder and hope that Conor McGregor is interested in the biggest mega fight in UFC history in the future. But until then, congratulations to the NEW Middleweight Champion and one of the best to do it, Georges "Rush" St. Pierre. #AndNEW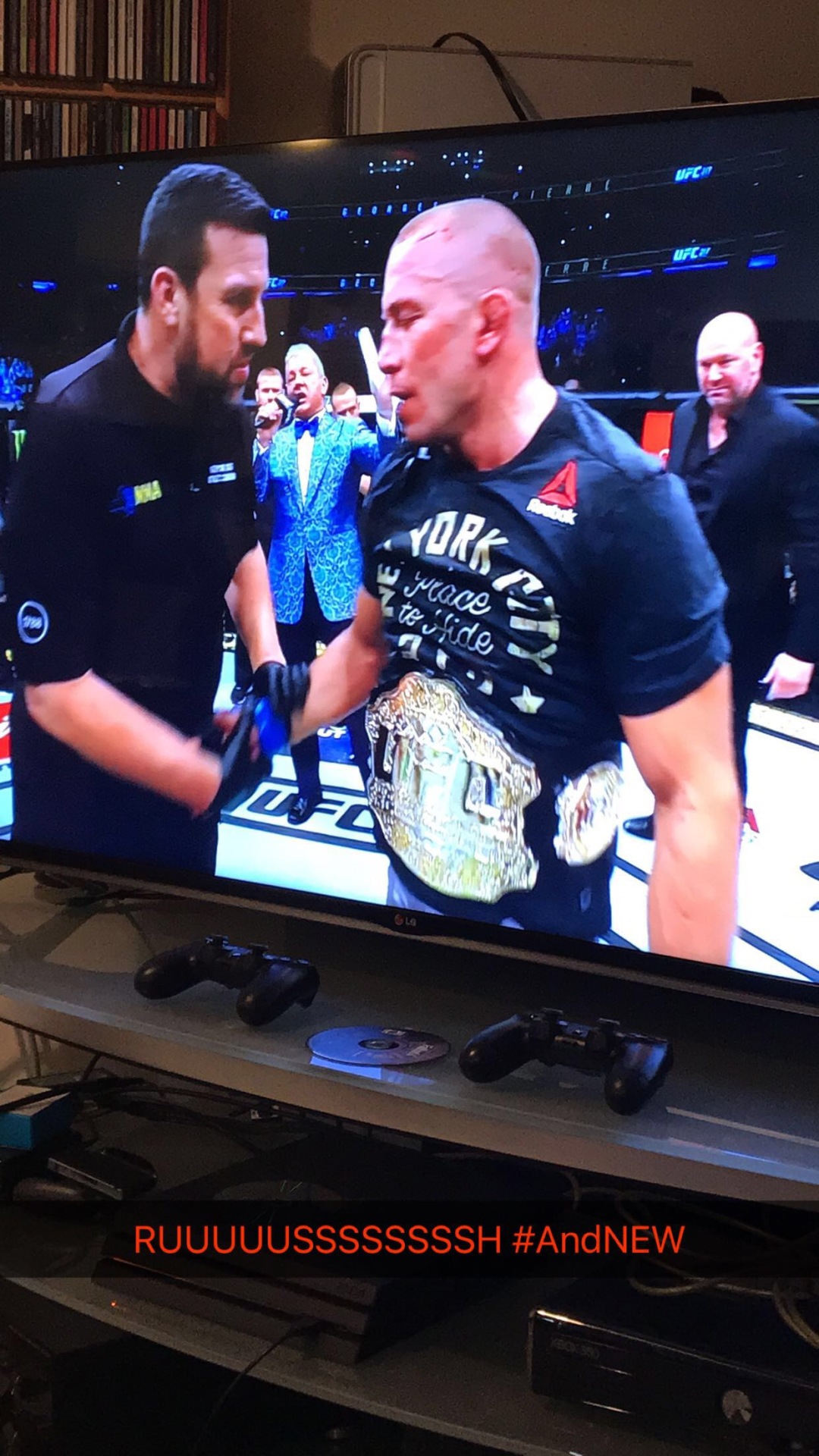 Well that is a wrap, a very fun first edition of Knockout Empire, which happened to include three knockouts and a submission by a returning legend. I hope you enjoyed the first of a hopeful many editions of the Knockout Empire. Hopefully this became a new outlet for you combat fans to find a new home for combat sports news and opinions, or a way to make people who have not really understood the hype around MMA and Boxing to find a liking in it, or at least what I am putting out there. Anyways, thank you for reading, and I hope to have you join me for future writings of the Knockout Empire.
Thank you.
Please feel free to share and like this post and all others before it, we here at the Nation are thankful for everyone and just want to be discovered more and more.
– Scott Edwards, The Creator of WTF Sports