In shocking news on a late Monday night, the New England Patriots did the unthinkable trading proclaimed future of the organization QB Jimmy Garoppollo to the San Francisco 49ers for a 2018 2nd Round Draft pick that projects to be at the very front of that second round, being very valuable.
This news, reported by Adam Schefter, seemed to have broke and shocked the sports world as it was a move absolutely no one expected, in Belichick fashion. What I cannot wrap my head is why is the football world really that shocked? If you think about it, it makes too much sense. Garoppollo, age 25, is currently in his last year of his rookie contract. Thus, meaning that he was not going to take a discount to be a backup for another 3-5 seasons. Garoppollo was ready to start, and he was sitting behind the best Quarterback in football. Tom Brady was not giving up that job anytime soon, and even being at the age of 40, he has a lot left in the tank. He is a competitor, and he has said multiple times he wants to play another five seasons.
So, I ask again, where is the shock factor? Because Jacoby Brissett was traded, opening the door for Bill Belichick to put all his eggs in one basket with Jimmy Garoppollo leading this team in the After TB12 Era? It was impossible unless you wanted to pay two players NFL starting QB money and let the rest of the team suffer. Oh, why not use the franchise tag on Garoppollo and keep the future in New England? A waste. That's why. The franchise tag salary for the QB position this season was $21.268m. IN ABSOLUTELY NO WAY WAS BILL BELICHICK GIVING THAT TO A BACKUP QB, THAT IS MORE THAN WHAT TOM BRADY GETS BY $7 MILLION PLUS. Jimmy G was ready to start in the NFL last year when he filled in for Tom as Tom faced his bullshit suspension. You're lucky Bill kept him this long. Garoppollo knows his worth, Bill knew his current worth, it was a match not meant to be at seasons end.
Jamie Collins, Chandler Jones, Logan Mankins, Richard Seymour, Randy Moss, Mike Vrabel, Deion Branch, and Drew Bledsoe. What do these players all have in common besides being former New England Patriots? All traded by Bill Belichick, and all have been superstars for his teams in the past. You do not win a money battle with Belichick, and has no problem to send you packing somewhere else. And now Jimmy Garoppollo will join the squad, and will look to get paid and try to excel out of the Patriot system.
Now in no way is this supposed to come off as hate towards Jimmy Garoppollo. I enjoyed watching him play, felt he had a good future to come. Watching him excel in the preseason and what not was awesome, the way he was able to show great arm strength and deliver. But there it is, I was only ever going to be able to say "in the preseason". That is why I feel the Patriots and 49ers come away winners in this entire trade fiasco. Bill Belichick can stop listening to people write Brady off, because the only person that says Tom Brady is done is Tom F'N Brady. And the 49ers get their QB of the future… maybe. 49ers coach Kyle Shanahan has to be the happiest person on the planet right now, as he gets his QB for the future. Garoppollo will have a few weeks to learn the playbook and the be put right into the red and gold jersey as the 49ers starting QB. But no one really knows if he is all that just yet. He was in the best, most proven system in the history of football. And now he will go to a system that will be built for his skill set. Last time this happened for a former Patriots QB, Matt Cassel lead the Chiefs to ONE winning season in four seasons. So lets pump the breaks and see how he does at first, but I do believe Jimmy Garoppollo can be a solid starting QB in the NFL.
So there it all is, Jimmy Garroppollo has went from a 2-time Super Bowl winning backup QB to the presumed face of the 49ers. Just like that. I am excited to see how he does in San Francisco, as I am a fan of the 49ers thanks to my father. But even more excited to see where the Patriots go with future backup plans (ready to welcome back Brian Hoyer) and who the next "future" will be. So with that, it leaves me one last thing to say.
Thank you and Good Luck on the West Coast, Jimmy G. We as a community will miss saying we have the best looking QB duo ever, and will miss saying G is the future. Thanks for your time and we hope you can lead the renaissance in San Francisco.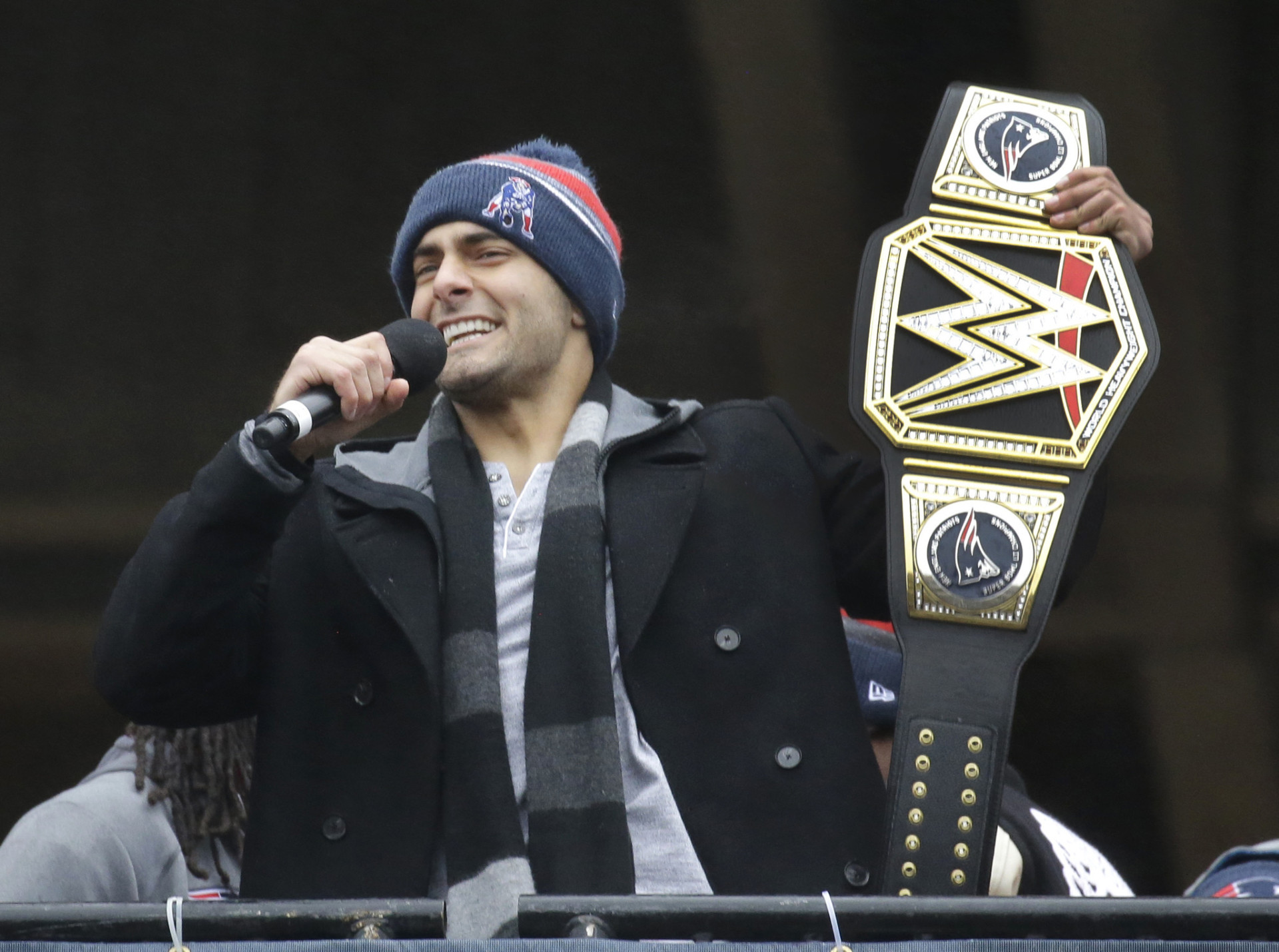 And to the Patriots fan freaking out, remember who your QB is right now.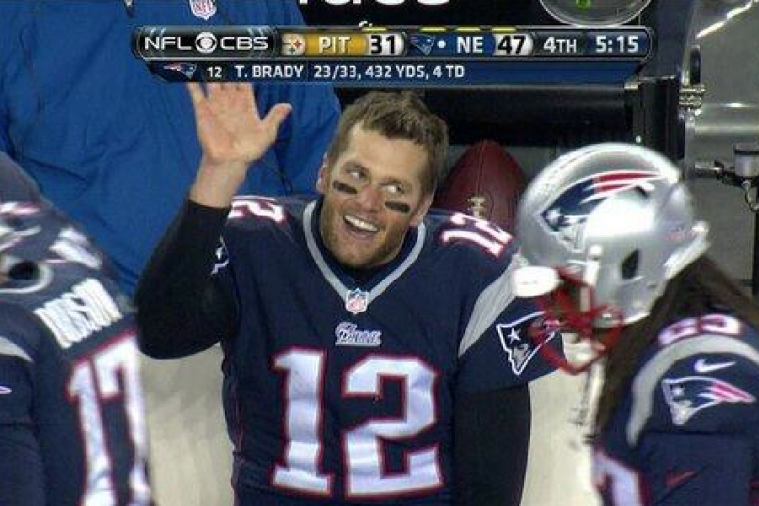 Thank you for reading, please feel free to hit that like and leave your thoughts on Jimmy Garoppollo heading over to the West Coast.
– Scott Edwards, The Creator of WTF Sports